sign up for a 
free 7 day trial
Office H2O is the Midwest's provider of state-of-the-art bottleless water coolers and commercial ice systems. We're committed to bringing good clean, healthy water to employees everywhere!
who is office h2o, you ask?
we are a local team committed to
good clean, healthy water
Office H2O is a family-owned and operated business serving Indiana, Kentucky, Illinois, and Ohio. Austin Veach founded the company in 2015, and since then his brothers and additional family members have joined him in building the company. The Veach family first got involved in the office water business in 2005 when Austin's father, Richard Veach, launched what quickly became one of the largest bottleless water cooler companies in the US. The Veach family has nearly two decades of experience in providing quality bottleless water and ice products with local customer service.
Today, Office H2O is one of the largest privately-owned bottleless water cooler providers in the Midwest. Our focus is to bring Health and Wellness to every business that believes their employees deserve the best quality drinking water and germ and virus-free surfaces and air.
Our state-of-the-art products provide Nine-Stages of filtration and purification that results in pH balanced water for the whole office to enjoy!
Let's help mother earth by going bottleless!
Join us on this incredible journey of creating a healthier planet, one plastic jug at a time. Together, we'll make a splash and leave a positive impact on Mother Earth by reducing carbon emissions, plastic waste, and harmful toxins. Oh! And we'll keep the office hydrated, happy, and healthy along the way.
If you're ready to make a change and kick those 5-gallon jugs to the curb, then Office H2O wants to talk to you! Our planet (and your pocket) will thank you.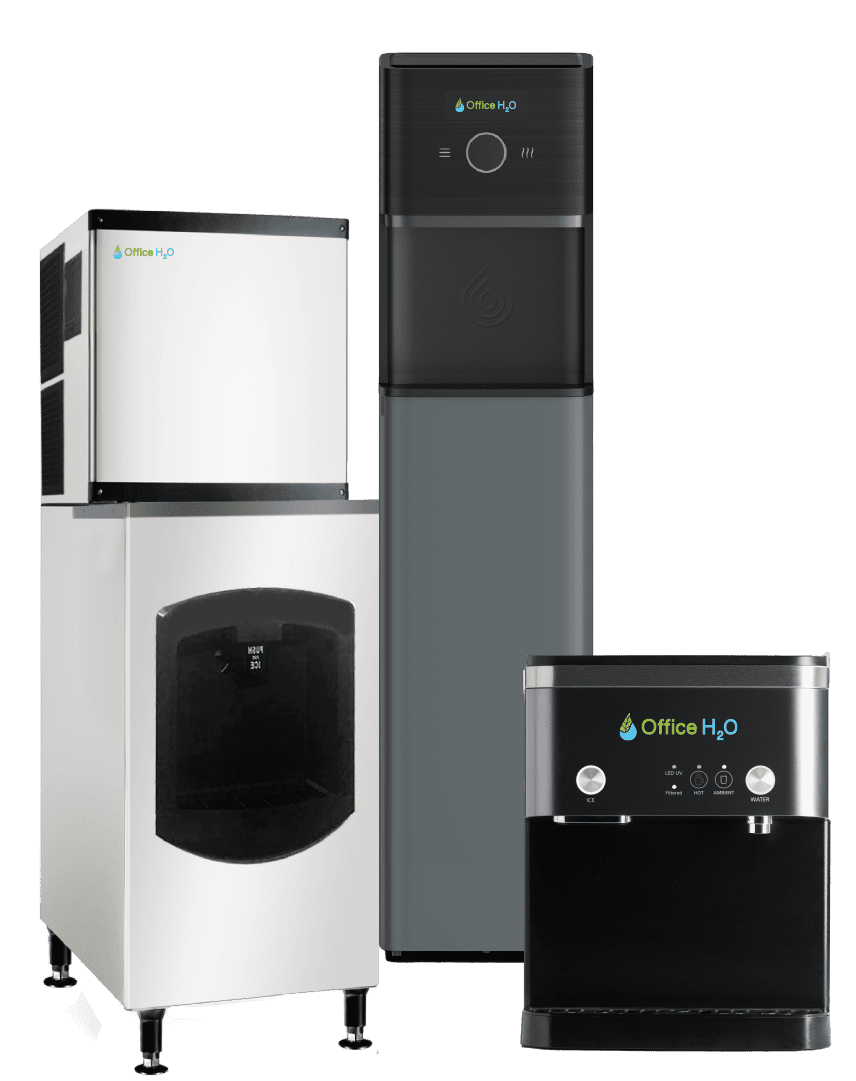 sign up for a free trial today!